This looks like a nice example that
Phil Brook
has just found on eBay...
Just down the road from me, so I'll see if I can get a bigger picture for the register on the owners website..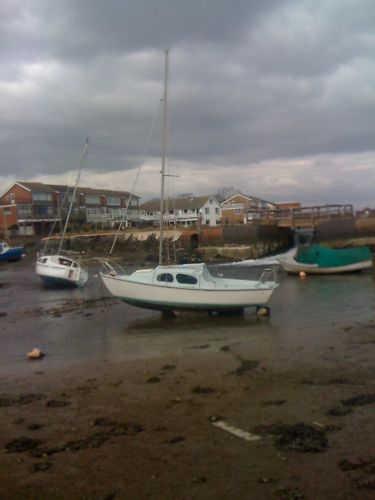 It's also the first Fantasie I've seen with a spray hood - very plush!
Only £1300 as well, which I think is reasonable - the last one I saw on eBay went for more than this...
Very clean cabin... (I'd have to change the lino though...
)